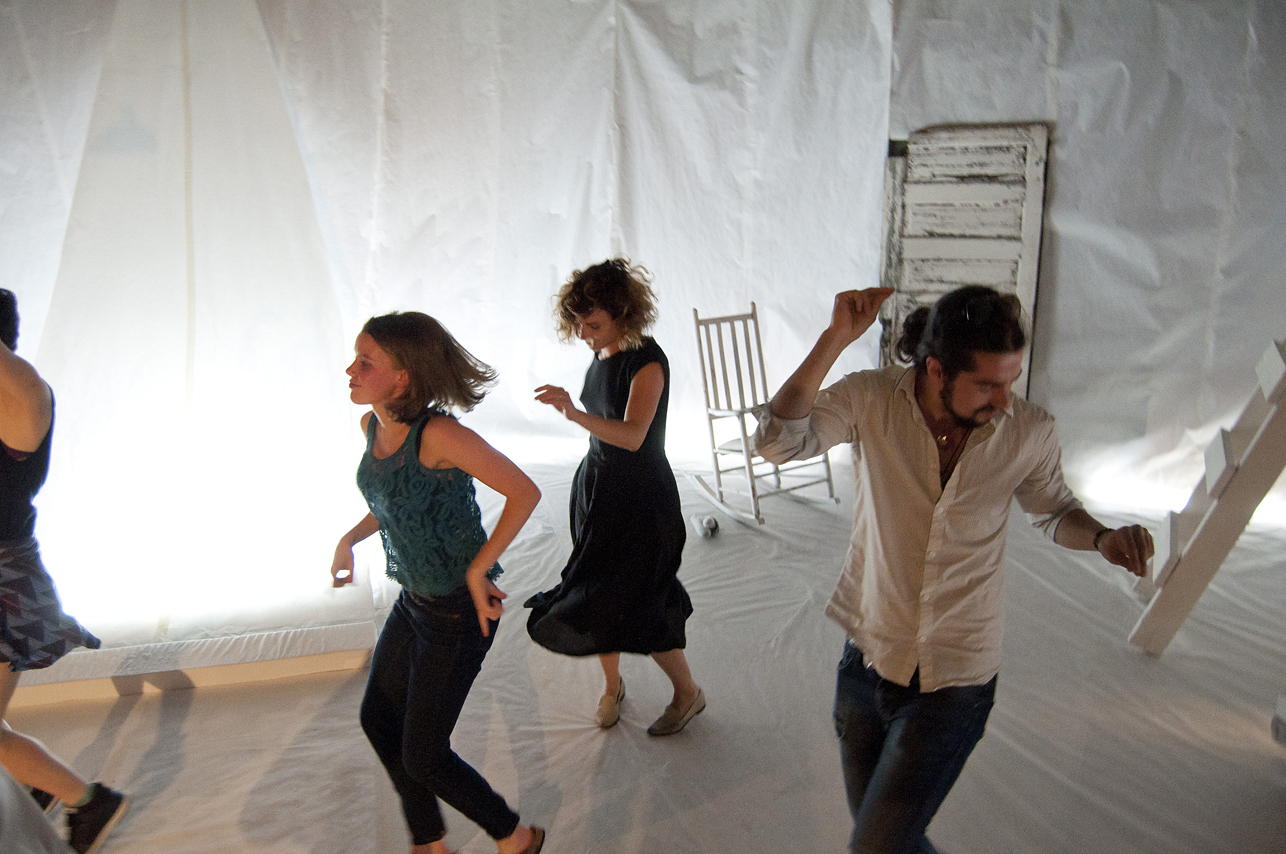 photography: David M. Batterman for Dashboard
Dust House
Dust House is a multidisciplinary work comprised of various layers. Fly on a Wall created a performance to exist inside of an old abandoned home in the West End. This consisted of 32 vignettes that were scenes built for different of areas of the home. Three Filmmakers were invited to capture the work with their own unique perspective. They were each presented with the vignettes and could then record them from any angle, change costumes, use any order, put scenes in slow motion, add or remove lights, or even place different scenes in different rooms.
In May 2015, these 4 films were exhibited side by side in Dashboards Gallery on North avenue for four weeks. The soundtrack for each of the films were on headphones hanging opposite to the film wall giving the viewer the option to listen to the track that went with the film in front of it, or listen to one film while watching another. This film study allowed 4 different perspectives on the same work.
Using an adjacent gallery space Fly on a Wall covered 20ft walls, floor to ceiling with white paper to create a blank canvas of a home, complete with white furniture and white seats for the audience. Setting the atmosphere of a party Fly on a Wall treated the audience as guests by greeting them, talking with them, playing a game of charades, and having a dance party. The audience gradually became voyeurs, viewing what happens on the second floor after the party is over. Sound artist, Jesse Tyler, created the soundscape for the performance from noises and sounds taken from the filmmakers footage.
Dust House premiered, May 16th, 2015
Dust House Filmmakers:
Felipe Barral
www.stephanieswart.com
Highlights from live performance of Dust House
Images from the filming of Dust House